Victor 'The Voice' is married, happily, so he can't help you out there. But, as Rev. Victor Fuhrman, he can legally marry you and bless your sacred union.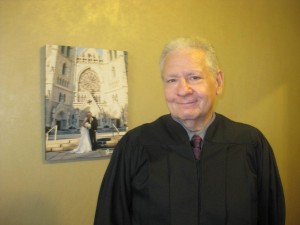 He is often called upon by members of the paranormal community to bless their unions, and by many interfaith and intercultural couples to solemnize their vows in a creative and loving personalized wedding ceremonies.
In addition to marrying couples of many faiths, he has also been called into the spotlight to perform real weddings. For example, The Knot asked him to officiate a televised celebrity wedding and a horror convention hired him to lead a costumed, Halloween wedding on stage before hundreds of costumed guests.
He marries regular folks, too. Love is his religion.
Contact: [email protected]